Work With Us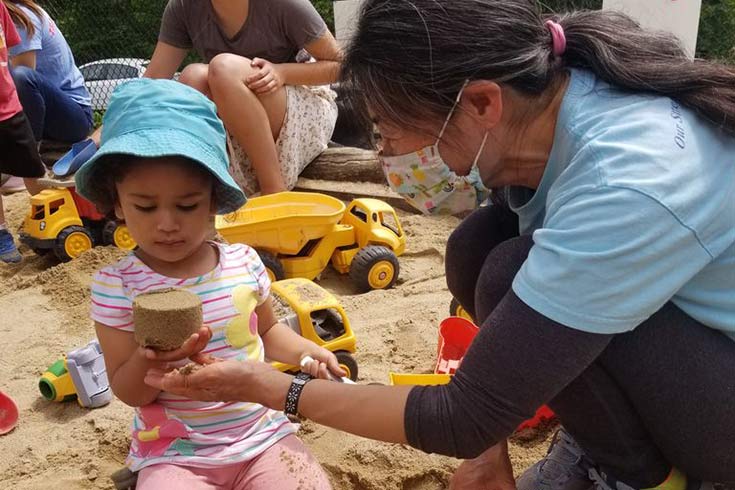 We are excited to have you as a part of our community! 
Looking for Employment or Volunteering?
"Educator & Other work opportunities":
To apply for a teacher or lead educator position, please send a resume, cover letter, and 3 references to: Karen Eichenlaub .  Apply now for summer positions as well as school year teaching positions. There are part-time positions in our classrooms as well.
To apply for an administrative position, please write a cover letter about your experience and interests to:  Karen Eichenlaub .
Check out our current opportunities.
Important Reminders for Employees
Please remember submit your class schedule every semester.
We need an up-to-date physical (from within the past one year) in our records at all times. Go to the Forms page for a copy of our medical release, or simply call your doctor and have them mail or fax us a note.
All TAs are now required by the state to complete an EEC orientation and to register with the EEC. More information on our Essential Information page.
Brandeis and Lemberg do not always operate on the same schedule — check our office calendar for our dates of operation!
Interested in babysitting outside of Lemberg? You can find many job postings in the area on Brandeis's Off Campus Jobs list.