About Us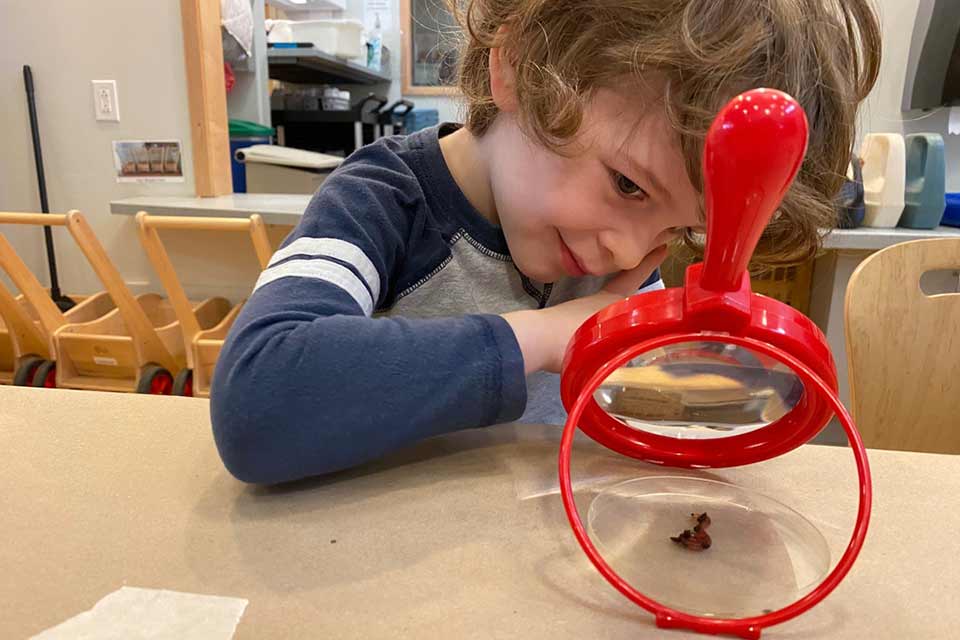 We are a diverse community of children, parents, educators, college students, researchers and university employees. In our classrooms more than 50% of the children speak a home language other than English. Our staff is diverse as well in age, gender and cultural backgrounds, and is highly experienced with advanced degrees in early education and teaching.
We welcome all children ages birth to 7 years.  
We mentor and have work opportunities for adults wanting to learn how to follow children's interests to guide their development of the essentials skills for healthy living.  
We choose professionals with advanced degrees and extensive experience in research-based best practice to lead our classrooms and other programs.
Components
The Center has four components:
Infants (ages 2 months to 21 months)
Toddlers (ages 22 months to 32 months)
PreSchoolers (ages 33 months to kindergarten enrollment)
K – 5th graders during School Vacation Week Camp in February and April
Teachers seeking mentoring
Pre-service teachers seeking experience and apprenticeships
Students in the Brandeis Education Program
For professionals working with families of young children in violence prevention and positive parenting
Schools seeking consulting services and workshops
Parents of young children
Professionals and other parent group leaders
Faculty and students in education and human development
"I love the way Lemberg attends to the WHOLE child. The Lemberg staff provides opportunities for children to develop socially, physically, emotionally, intellectually, aesthetically and every which way! Our goals as parents and the goals of the Lemberg staff are the same: to foster a well-rounded, curious, loving (and loved) child."
J.K. (parent), Wellesley