Environmental Education
Environmental Education is essential for children and our community. At the Lemberg Children's Center, we educate children to care about conservation, energy use, gardening, healthy eating, and the interdependence of all life.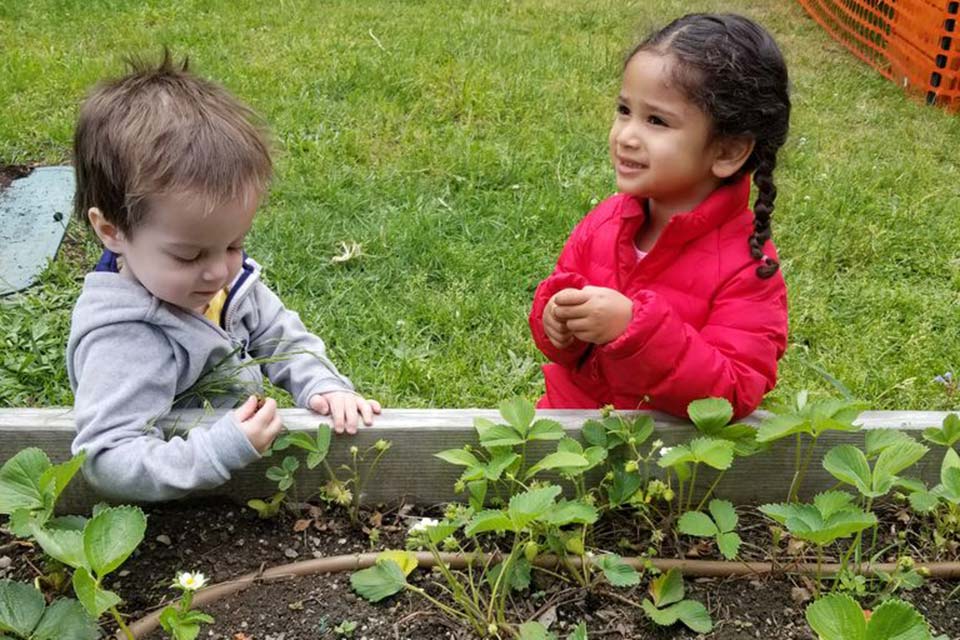 The Firefly Scientists' Community Garden and Playground is a creative, exploratory space for children and our collaborating partners to experience nature, food production and community engagement. Within our environmental education program, we teach much-needed social/emotional skills such as empathy, self-reflection and self-reliance. Our learning garden provides practical knowledge, peace, wonder and joy to our participants.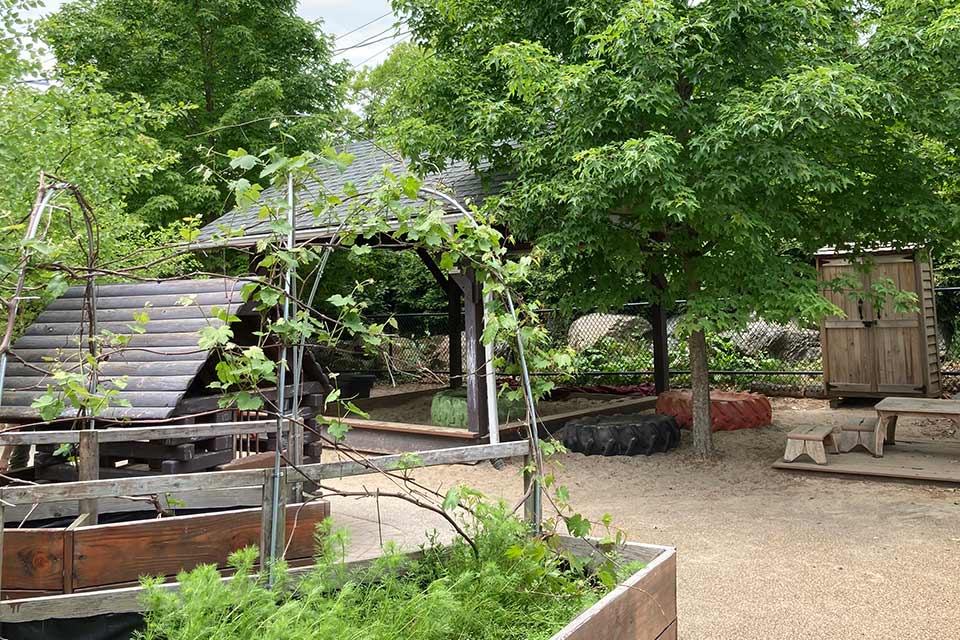 Our integrated garden and playground are funded by generous donations from families and corporations who share our passion for environmental protection and children's bond with the natural world. Donate here and we'll send you a complimentary copy of our Lemberg curriculum book, Environmental Education and Gardening with Children: A Curriculum for Resilience, Empathy and Health by Janet Fuchs, Environmental Education Director.
Why Environmental Education?
In our densely packed urban setting and our technology-crowded lives, many people have insufficient opportunity to experience the natural environment. Additionally, families need access to healthy food options and nutrition awareness.
Spending time in the garden reduces stress and promotes reverence for life. When children tend plants, observe nature, or taste fresh-picked produce, they participate in building their own environment. They learn to care, collaborate, and appreciate each other and the world around them.
Children's involvement in gardening has been shown (by dozens of studies and literature reviews) to increase curiosity for new foods, nutrition awareness and preference for fruits and vegetables. Our environmental education programs support children's nutrition at school and at home.
At Lemberg, students learn how to plant, harvest, and compost. Our children become adventurous eaters who love the tastes of kale, radishes and basil. They examine seeds, plant parts, insects, and worms. They know that living soil grows healthy food and use our produce to make smoothies, kale chips, pickles, pizza, pesto and other delicious dishes. We share our bounty with the community through family restaurant days, farmer's markets, and food donations.
Now Available: Lemberg's Curriculum for Young Children
Environmental Education and Gardening with Children
A Curriculum for Resilience, Empathy and Health
by Janet Fuchs, Environmental Education Director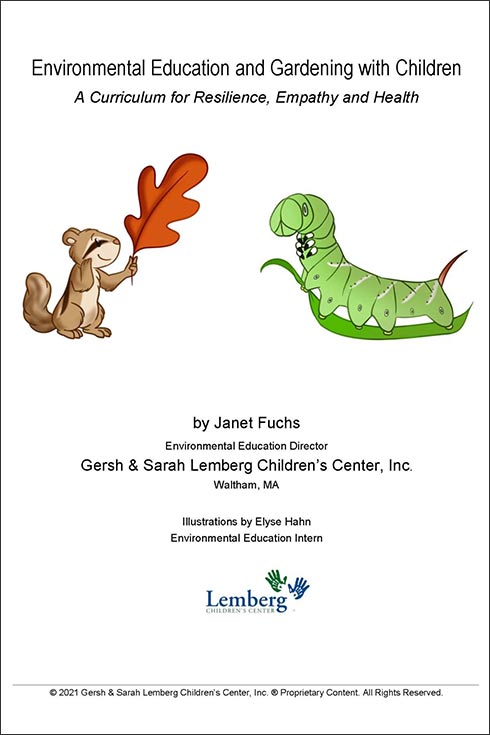 PURCHASE THE EBOOK at the Lemberg Cloud
The Lemberg Children's Center is excited to share our year-long environmental education curriculum designed for PK-2 students, easily adaptable for ages 3-10.
This book is a flexible, creative resource for teachers, parents and community organizers, with 50 environmental education activities and carefully selected list of books and online resources. The activities are grouped by season to maximize learning opportunities during different times of year. The lessons provide enough background on each topic for educators and parents to lead environmental studies confidently, outdoors and indoors.
For those considering building a learning garden, this book provides online resources to help you get started. If you have a garden area, you will find step-by-step lesson plans to build connections with nature, healthy food choices, environmental stewardship and essential life skills.
Through these multi-sensory, hands-on activities, children develop an understanding of the interdependence of all living things while building social skills and values such as self-reliance, responsibility, observation and reflection, perseverance, curiosity, caring, gentleness, collaboration, emotional regulation and empathy.